Hampton Inn Front Royal Re-Grand Opening – "newly remodeled"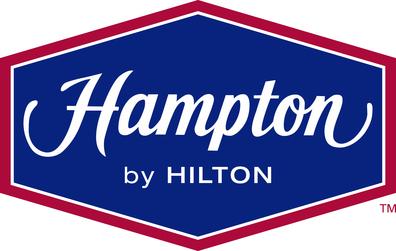 The Hampton Inn Front Royal is pleased to announce the Re-Grand Opening of our recently expanded and newly renovated hotel. The Hampton Inn Front Royal has increased its size by 27 rooms, bringing the total of sleeping rooms to 102. The entire hotel has been completely remodeled.
A Ribbon Cutting Ceremony was held on Wednesday, March 9, 2011 at 5:00PM. Thanks to the hard work of those at H&W Construction, our hotel now offers a new Perfect Mix lobby, a new indoor pool, Jump Start fitness center, and business center. In addition to our 102 newly renovated rooms, the Hampton Inn Front Royal also has a brand new Suite Shop, offering a variety of snacks, beverages, and toiletries, all available for guest purchase. At the Hampton Inn "We love having you here."
The Hampton Inn sponsored the Chamber after Hours on Wednesday, March 9, 2011 from 5:30PM until 7:00PM. We will welcome you in our Perfect Mix lobby, complete with Suite Convenience Store.
Come enjoy refreshments in our newly renovated meeting space, as we showcase our new guest rooms. We also invite you to take a peek at our fabulous indoor pool and sundeck. Jason Aiken's, our Vice President of Aiken's Group "Would like everyone to come visit the newest property in town." Leslie Taylor, Assistant Manager says she "is thrilled with the renovations, and is extremely proud to represent Hampton Inn." Our Guest Satisfaction Scores are exceptionally high, representing a noticeable increase in guest satisfaction and loyalty since the completion of our renovations.
The Shenandoah Valley is an ever-expanding tourist area that offers a wide range of activities, businesses, and natural beauty. The expansion and renovations here at the Hampton Inn Front Royal allow us to better serve the needs of the area, continue to boost guest satisfaction, and provide guests with the "friendly service, clean rooms, comfortable surroundings, every time, every stay; that's 100% Hampton."