Corporate Apartments — a growing industry matching Extended Stay Hotels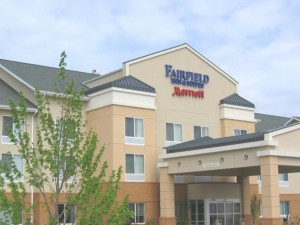 A new request in the Apartment and Hotel industry in the Shenandoah Valley is Extended Stay hotel rooms or fully furnished apartments often referred to as Corporate Apartments. Consumers are looking for an alternative to spending nights in a hotel room while working short term job positions or while transitioning to a new job location. The growing need for alternatives has sparked an increase in demand for more temporary housing options. There are many reasons for this growth including
Relocation to the area. With the unstable residential housing market, the consumer is taking a longer time to permanently settle. There is also a need to sell their current home which is taking longer.
More companies are bringing staff in for a temporary time period and need less than a year's housing solution
Outside construction experts are coming to the area and their employees do not want to live in a hotel room for several months.
Hotels are addressing this issue. The Fairfield Inn and Suites by Marriott offers suites with refrigerator, microwave, guest laundry facilities to make a customer fill like they are in more than a bedroom. The Hilton Garden Inn offers an intimate bar and restaurant. Both hotels have intimate reading areas so their guests will feel at home. Plus, the Aikens Group's Hotels customize packages for their extended stay customers.
The Aikens Group is unique because it has both hotels and apartments complexes. With a strong communication network between both, transitioning from a short stay in a hotel to a longer stay in a corporate apartment is easy.
Over the last year, the Aikens Group has moved to offer Furnished Corporate Apartments in both the Winchester, Stephens City, and Martinsburg, West Virginia. All have easy access to Interstate 81. These apartments offer all the comforts of home with one of our luxury furnished apartments or townhomes. The Aikens Group will tailor housing solutions to the unique needs that each of our guests require offering both short and long term solutions.
Whether you are traveling with your business, the government, or simply relocation to our area, the Aikens Group welcomes you. Tell a business associate or friend who is in need of temporary housing that you have found an affordable solution , email us at lmaikensgroup@gmail.com or call 540-678-4100.