Did You Know Aikens Group Has Corporate Apartment Rentals?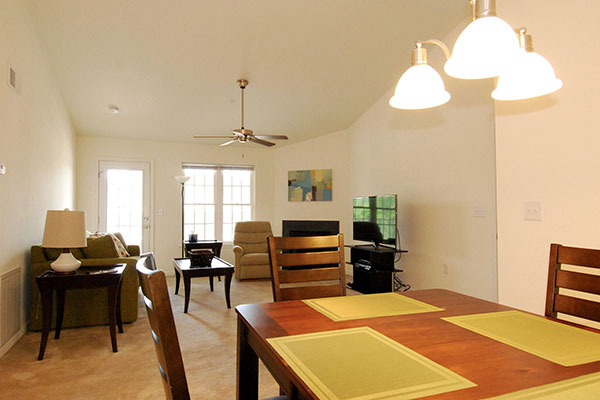 Moving to Winchester, VA or the surrounding area? Traveling here on business and need extended stay accommodations?
In addition to our more than 500 total residential units, Aikens Group, a leading rental property company in the Shenandoah Valley, offers fully furnished corporate apartment rentals in the Winchester and Stephens City, VA areas, as well as Martinsburg, WV.
We offer business and government travelers, as well as those looking for temporary housing, a convenient place to live with all the comforts of home.
Our Furnished Apartment Rentals Include
2BR/2BA – fully furnished bedrooms, living room, dining room, bathroom, and kitchen
Short-term Lease – three months, six months, or longer
Included Utilities – gas, electric, water, and sewer
Tasteful Decorations – furniture, linens, kitchenware, and accessories
Appliances – refrigerator, stove, microwave, washer and dryer (most units)
For more information about our furnished apartment rentals in Winchester, and Stephens City, VA, contact us at (540) 678-4100, and in Martinsburg, WV at (304) 264-8744.
View Aikens Group Corporate Apartment Rentals