Dominion Square – Best Value Commercial Location in Winchester, VA!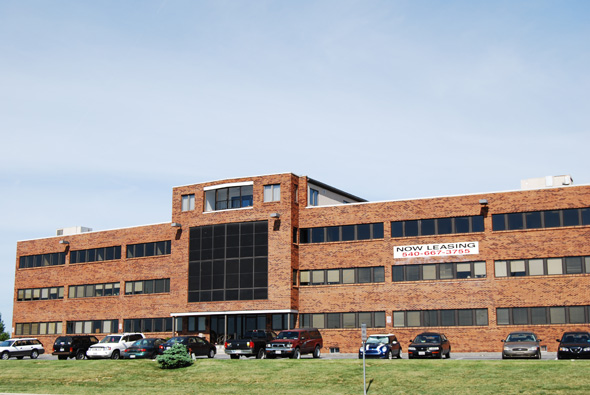 Aikens Group Commercial Properties is revamping a successful office complex, Dominion Square, to focus on the need for a professional business center at the intersection of Route 50 and Route 522 South.
With the increase in traffic and the difficulty to get around Winchester, there is no professional hub on this side of Winchester. Surrounded by three restaurants, six hotels and "Costco", the site offers excellent visibility to any business serving the public.
"It all depends on your focus," says Walter Aikens, President and CEO of Aikens Group. "If you are only interested in local business, then down town or on Valley Avenue is the place to be. But if you are interested in Regional Business, then Route 50 and 522 with easy access off of Interstate 81 is a prime location. This intersection is the major artery to both Interstate 66 and 81, to Front Royal and Fairfax, and to both our Regional Airport and Dulles International."
State Farm Agent TD Clayton, Jr has been at Dominion Square since 1986. He is one of the largest State Farm agencies in Virginia. This January he doubled his square footage moving into a newly designed office location at Dominion Square.
When I receive phone calls from people outside of Winchester, the first question they ask is where our agency is located. They hesitate about driving to Winchester until I tell them I am next to Costco. Then the reaction is…'I come there every week – it will be easy for me to stop by and see you.'" The insurance business like many businesses serving the public is really about building trust so location, easy access, and visibility are a must. If you are a lawyer, CPA firm, financial analyst, Title Company, brokerage firm or medical professional, this location is perfect. "We have had tenants for over twenty years expanding their offices as their businesses have grown." said Andrew Nicholson, Commercial Property Manager for Aikens Group.
Aikens Group is making new changes to the building to make it more attractive and competitive with other newer office spaces. These changes include new carpet and wallpaper in common area, new office signage, and fiber optic broadband availability. Also, for the first time, signage on the building itself has been approved by Frederick County. Clayton says that for his business signage is paramount and he is happy to see Aikens Group adapt to the need of the tenants.
For more information, contact us at 540-667-3752 or commercialre@aikensgroup.com.