Hampton Inn North partners with Patsy Cline Historic House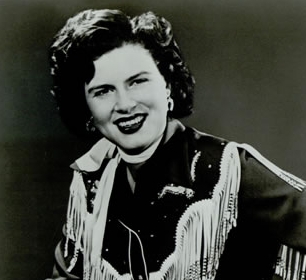 The Hampton Inn North Hotel and Conference Center is partnering with the opening of the Historic Patsy Cline House here in Winchester, Virginia.
With the official ribbon-cutting ceremony on September 1st, the house will be open to the public. It is the home of the Patsy Cline, the legendary singer. She grew up in the house from 1948 to 1957. Country music legend, Patsy Cline was born in Winchester, Virginia on September 8, 1932. Her natural talent and abundant spirit took her to the top of country charts in 1962. Cline is considered one of the most influential, successful and acclaimed female vocalists of the 20th century. Her first record contract as well as preparations for her Arthur Godfrey show 1957 appearance occurred in this home.
Celebrate her legacy with a one night stay at the Hampton Inn and Conference Center in a room of your choice. Included in your stay are two tickets to the Patsy Cline Historic House, a small gift, and a driving tour brochure of Cline's hometown. The drive takes you by the drug store where Patsy worked as a young person and her memorial grave site.
As a fan old or new, enjoy this very special package commemorating a true legend. Always cherished….always beloved…..always Patsy Cline.
Book your reservation today. Offer will expire October 31, 2011.