Hilton Garden Inn – Winchester, VA Among Top 5 in Hilton Brand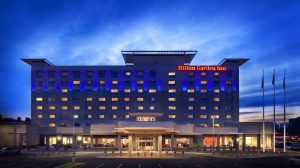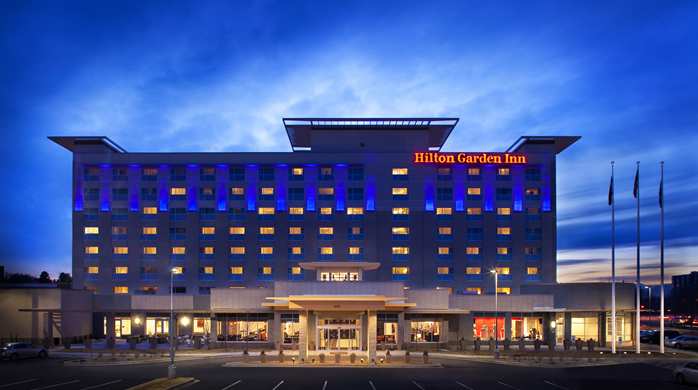 The Winchester Hilton Garden Inn is awarded top honors for first quarter performance.
The Hilton Garden Inn Winchester was ranked #3 in Overall Brand Loyalty out of 500 Hilton Garden Inn hotels in the United States for outstanding performance in the first quarter.
Sherri Cooper, General Manager, credits the hotel staff. "I am very proud of every team member. They are committed to giving our guests excellent service. This is a team that goes above and beyond. They make the success of the hotel."
Guest Services Agent, Lauren Parrish added, "We are a Hilton Garden Family. We work as a team to go above and beyond. It's important to us to make our guests happy." Courtney Butler, the Front Office Manager attributes their success to the staff's motto of 'creating magic for the guest'. "We look for opportunities to enhance our guests' experience while they are in Winchester. Seeing that we've made them smile is a big part of what makes our jobs so rewarding."
A frequent guest of the hotel, Adam Brodie, commented, "Courtney and the entire hotel staff make my travels fun and relaxing. This is my favorite Hilton property. I will continue to stay because of the interaction I have with the staff."
The Hilton Garden Inn Winchester opened in October of 2008. It has a full-service restaurant and bar onsite, The Great American Grill, which provides catering for corporate and social events under the leadership of its Executive Chef, Marco Pantano. The hotel is also the flagship hotel property for the Aikens Group, a hospitality management company and commercial development group in the Shenandoah Valley.
For more information about the Winchester Hilton Garden Inn, visit: www.winchester.hgi.com
About Aikens Group
Aikens Group owns and manages hotel and commercial properties throughout the Shenandoah Valley region including corporate and residential apartments, store fronts and office space. They are also the owners and operators of the award winning H&W Construction Company, which has been in business in Winchester, VA since 1931.