Partnering with your Tenants to Grow Business Together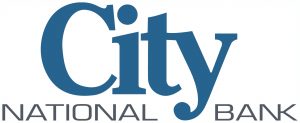 In an effort to aid local small business owners during these trying economic times, the Aikens Group and City National Bank are giving free advertising to their business customers and commercial tenants. The Aikens Group has several programs in place to highlight their commercial tenants including a Yearly Community Discount Card , news release articles on their commercial tenants, providing Welcome Bags to all their new apartment tenants allowing flyers to be included from their commercial tenants.
City National at each branch also does a weekly business spotlight. For a two week period, one business is spotlighted in the lobby of City National Bank's Eastern Panhandle Branches. In addition to signage in the lobby area, coupons are created and attached to the money envelopes which are given out to their customers. The coupons vary depending upon the business but usually include a discount offer, special rates or free estimates.
City National Bank prides itself in a strong sense of community involvement, where the majority of its employees volunteering in community outreach programs. The Business Spotlight is another way to give back to the Eastern Panhandle. City National has spotlighted construction companies, nail and hair salons, restaurants, real estate agents, and consignment shops to name a few. While City prefers to target the small business owner, the bank has advertised for larger companies as well.
City National Bank is a subsidiary of City Holding Company of Charleston, West Virginia. Currently, City National Bank has 68 branches throughout West Virginia, Ohio, and Kentucky and has been in operation for over 50 years. City National Bank's presence in the Eastern Panhandle began in August 1992 when they first rented from Aikens Group under the name of Blue Ridge Bank. In 1999, Blue Ridge Bank assumed the name of its parent company and became City National Bank. As the bank has grown, Aikens Group has grown with them building their new present location at Aikens Center. There are currently seven City National Bank branches in the Eastern Panhandle.
Our Best Free Business Account requires $25 to open, has no minimum balance fee, and no monthly service fee with less than 500 items per month.
The Aikens Center Office of City National Bank is located at 231 Aikens Center in Martinsburg, next to Hoss's Restaurant and across from Sheetz on Edwin Miller Boulevard. The Branch Manager is Marsha Sabol. Her phone number is 304-264-4520 and email address is marsha.sabol@cityholding.com.