Residential Rental Office Tenant and Visitor Changes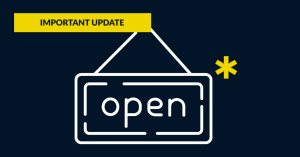 In response to the evolving global Coronavirus (COVID-19) pandemic, until further notice, community tours or sales meetings will be by appointment only. Our rental offices will remain fully staffed and ready to assist your needs. For payments or work order requests, please see below for the new procedures.
For Apartment Rental Applications, Showings and Lease Agreements
Virginia
Dan Martin, dan.m@aikensgroup.com – (540) 678-4100
Doris Crawford, doris.c@aikensgroup.com – (540) 678-4100
West Virginia
Jayne Park, stony.pointe@aikensgroup.com – (304) 264-8744
For Monthly Rental Payments
Please place your payment in the secured door slot. If you typically pay in cash, please utilize a money order, so we do not need to meet in person.
For Work Order Requests or Maintenance Items
Please call your appropriate rental office.
The safety of our team members, residents, and communities are always a top priority for Aikens Group. We greatly appreciate your patience and understanding during this critical time.
Thank you,
Aikens Group Ownership Team