Welcoming Andrew Nicholson and Dwayne Shank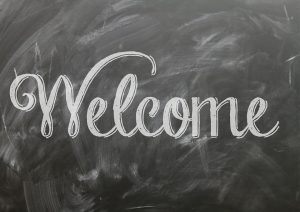 The Aikens Group would like to welcome two new managers to our team. Andrew Nicholson was recently hired as the Commercial Property Manager for Aikens Group. He will be handling commercial leasing and property management. Nicholson comes to Aikens Group with over twenty years of business development and sales experience in the automotive and financial information industries. Nicholson is a graduate of Virginia Commonwealth University with a Bachelor of Science degree in Business/Marketing. Nicholson lives in Clarke County with his wife, Shawn and two daughters.
Dwayne Shank has joined H & W Construction as the Estimator/Operations Manager. Shank was born and raised in Hampshire County and resides in Inwood, West Virginia. With thirty years in the construction industry as a Purchasing Manager, Project Manager and Business Owner, Shank is a former board member of the Evans Home for Children and fundraiser for Big Brothers Big Sisters.