The Great Buck Referral Program – Just in Time for Christmas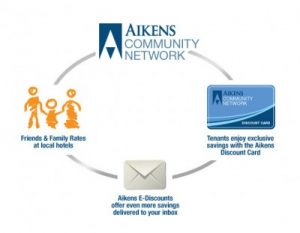 Andrew Nicholson, Commercial Property Manager for the Aikens Group would like to extend a gift to his commercial tenants. He would like to say "thank you" to our present commercial tenants by starting "Cash to you" networking referral program. This program has existed but many of our commercial tenants are not aware they can actual make a little cash money for referring a new commercial tenant to us.
Here is how the program works….
Steps are:
Do you know someone who is looking to establish a new business in Winchester or Martinsburg?
Do you know a business expanding in search of larger facilities?
Do you want to make some extra cash for the new year?
The Aikens Group has a wide array of commercial office and retail space on the Interstate 81 Corridor. Facilities range in size from 400 square feet to over 5,000 square feet. The Aikens Group is also building a new professional office building in Martinsburg, West Virginia with over 10,000 square feet on each of the three floors. We can supply a commercial tenant with what they are looking for in high traffic locations meeting retail, professional, warehouse, and flex warehouse requirements. We also have several sites for free standing buildings as well if you are looking for a restaurant site with a drive thru. The Aikens Group's present facilities have tenants who have renting from Aikens for over fifty years from these areas of business:
Medical Offices
Restaurants
Real Estate Offices
Law Offices
Government Offices
Financial Offices
Insurance Offices
Retail Small Business and National Chains
Warehousing Industries
Pass on your referral to the Aikens Group and you could walk home with up to $500 Cash.
Call Andrew at 540-667-3752 or email.