Valley College – celebrating 24 years with Aikens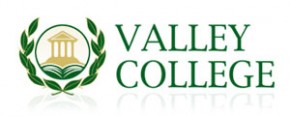 Sometimes a location just works for you. This is true for Valley College in Martinsburg, West Virginia. Since their arrival in Martinsburg, they have been renting commercial space from the Aikens Group. This has evolved one move as they expanded. 2012 is a year for changes and expansion again. Tony Palmieri purchased the college in 2011.
The new President and CEO is delighted to be in Martinsburg. "Our college offers short term career-focused programs which enable our students to move forward in their careers earning higher wages. Valley College offers high customer service to our students not just in their course work but in preparing them for successful interview experience by employers so they are placed in jobs that offer more opportunities for growth. We have very small class sizes. Our focus is on students within a twenty to thirty mile radius of Martinsburg." says Mr. Palmieri.
"Having been a partner with schools in Florida which specialized in medical and business, I chose to buy a college in Martinsburg because of the growth potential I see in the Eastern Panhandle. Valley College is evaluating employer needs in the region and will be expanding our certificate and degree programs to meet this need. The goal of Valley College is to not only provide career growth for our students but to also educate them to give back to their communities. One of the things I have found in West Virginia is a 'great culture of caring'."
With locations in Beckley, Martinsburg, and Princeton, a major difference between Valley College and other traditional colleges is that students can start their program within two weeks of enrolling. They do not have to wait for a new semester. We also have more than sixty-five percent placement success. We constantly survey our employers, and make adjustments to the curriculum to make sure we are preparing you for their needs. Medical Office Administration and Professional Office Administration programs can be completed in just 8 months. The Medical Clinical Assistant program can be completed in just 10 months.
Looking at his expansion of certificate and degree programs, Mr Palmieri has contacted Andrew Nicholson, Aikens Group Commercial Property Manager, for additional commercial space. The Aikens Center has expansion space as well as we are building a new 30,000 square foot office complex in the Aikens Center complex.
Aikens Group is proud to have been involved with Valley College for twenty four years and look forward to providing them expansion opportunities as they grow in the area.