Winchester Hilton Garden Inn – #1 in the United States.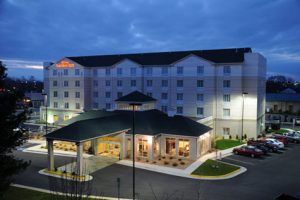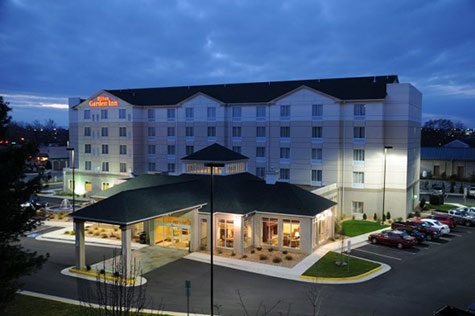 The Hilton Garden Inn Winchester was ranked #1 in Overall Brand Loyalty out of 500 Hilton Garden Inn hotels in the United States for outstanding performance. Sherri Cooper, General Manager, credits the hotel staff's attention to detail. "It is very difficult to maintain scores at this level with today's service expectation. I am so proud to have my team with me on this journey to #1."
Cooper said the Management Team of the Hilton Garden Inn meets regularly to discuss service goals and how to improve the guest experience. "We understand the guest comes first . We never lose sight of this as a team." Sherri Cooper has been the General Manager since September 2009.
Courtney Butler, the hotel's Front Office Manager, adds, "It really is very rewarding to achieve this #1 spot among so many great hotels in our brand. We each set goals for our departments and the staff really came together to meet them. This is very exciting for all of us."
The Hilton Garden Inn Winchester opened in October of 2008. Sherri Cooper has been the General Manager since September 2009. It has a full-service restaurant and bar on site, The American Grill, which provides catering for corporate and social events under the leadership of its Executive Chef, Marco Pantano.
Tourist and local citizens agree that the restaurant, The American Grill, offers some of the best food in the Winchester area. The hotel is also the flagship property for the Aikens Group, a hospitality management company and commercial development group for the Shenandoah Valley.
Congratulations to the Team at the Winchester Hilton Garden! Book your next event in our 1800 square foot meeting – event room or enjoy a meal at The American Grill including their Friday Night Steak Special. You do not have to stay overnight to receive this great service!