Winchester, VA Hotel Ranked #2 in mid-Atlantic!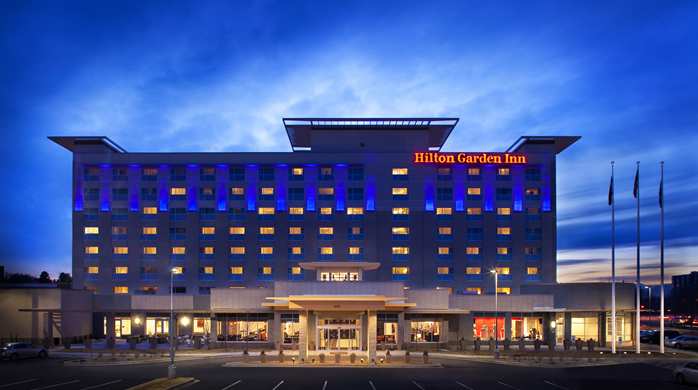 Ranking is achieved through guest loyalty surveys which score hotel guest satisfaction and likelihood of return to the property based on categories ranging from "friendliness of staff" to "quality of food" to "cleanliness of facility".
The Hilton Garden Inn Winchester was ranked #2 in Overall Brand Loyalty out of HGI hotels in the mid-Atlantic region for outstanding performance. The recognition places the Winchester, VA hotel in the Top 2 hotels out of 53 Hilton Garden Inn hotels ranked in the mid-Atlantic region.
Sherri Cooper, General Manager, said it is an honor to receive the recognition. "We value being a leader in Winchester, VA and the entire Hilton Garden Inn brand, which has earned numerous awards for guest satisfaction throughout the years."
The Hilton Garden Inn Winchester is the flagship hotel property for Aikens Group, a hospitality management company and commercial development group. For more information please visit, www.winchester.hgi.com.