Aikens Group Blood Drive Challenge 2010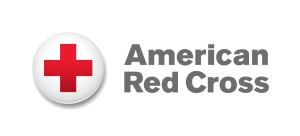 Every two seconds, someone in the United States needs blood.
(Winchester, VA – April 27, 2010) The Aikens Group will host their inaugural blood drive challenge on Tuesday, May 4th at the Hampton Inn and Conference Center from 12 pm – 6 pm at 1204 Berryville Avenue. "Our company recognizes the dire need for blood in our regional hospitals and wants to support our community and hospitals – this is a perfect way to give back," said Jason Aikens, Vice President of the Aikens Group.
The Aikens Group Blood Drive Challenge 2010, working in conjunction with the American Red Cross Greater Alleghenies Region, will see several local Winchester companies recruiting employees to donate blood. The team with the most presenting donors will be awarded a trophy and winner's lunch. Participating companies to date are: Green Bay Packaging, Southeastern Container, Estes Express Lines, Grafton School, Crown Cork & Seal and Monoflo International. Canteen will be provided by the Hilton Garden Inn/Great American Grill and the Hampton Inn and Conference Center. Though the blood drive is set up for a challenge, the general public is welcome and encouraged to attend.
"This blood drive is going to be a great event with a lot of fun and excitement. We're looking forward to working with the American Red Cross and hosting the competing companies in this friendly challenge," said Rick Ferree, General Manager of the Hampton Inn and Conference Center.
To donate, please visit www.redcrossblood.org to schedule your appointment. Make sure to drink plenty of water the day before and day of your appointment. Also, be sure to eat a good breakfast and lunch before donating. For any questions/concerns, please contact Jennifer Seo, Director of Sales, at 540.678.4000 or click here.