Aikens Group Seeks to Expand Hotel Sales and Management Team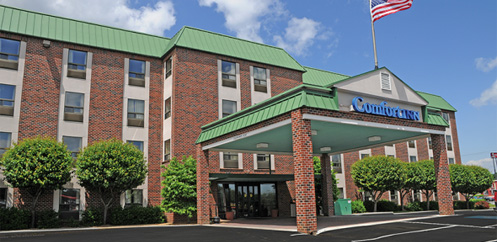 The Aikens Group is currently looking to hire three individuals to join their Hotel Management team, a General Manager and two Hotel Sales Managers.
The General Manager will oversee the operations of the Comfort Inn located in Martinsburg, WV. The hotel has 109 rooms and over 5,000 square feet of banquet space. This key position manages all sources of revenue and expenses including the rooms, housekeeping, food and beverage, and engineering. This individual is to ensure all departments are profitable and maintain strong working relationships.
The fortunate applicant will oversee a staff of 20, be actively involved in an 18 month hotel renovation, and will need to be engaged civically in the community. For more information on the Comfort Inn visit our hotels page.
Each Hotel Sales Manager will be responsible for maintaining business relationships with two hotels owned by the Aikens Group. The positions will be filled in Martinsburg, WV and Winchester, VA. The Sales Manager will manage accounts to achieve guest satisfaction. These individuals will be responsible for soliciting new group sales accounts, entertaining, and building strong relationships with existing accounts to meet and exceed revenue goals. For more information on the properties the Hotel Sales Managers would be marketing visit our hotels page.
Competitive salary, vacation and holiday pay, 401k and health benefits are offered. Please email resumes to Jason@aikensgroup.com or fax to (540) 723-4937. For General Information on the Aikens Group visit www.aikensgroup.com.