How do you treat your wedding guests the day after the big event?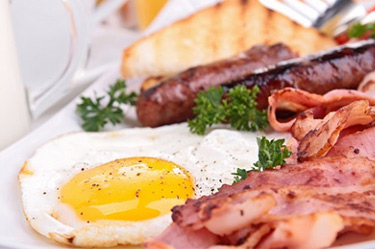 There are no formal rules about who pays for the post-wedding breakfast. It can be hosted by either parents, the bride and groom or friends of the family.
Choosing a Location
If your out-of-town guests are all booked at the same hotel, consider using it as the location. Not only will it be convenient for all involved, but the facility may offer special wedding packages that will save you money. You might also get a price break if you have the breakfast where you held your reception the night before.
Tip: If you use the hotel where guests are staying, be sure to consider the hotel's check-out time and make sure it fits with the brunch schedule.
To learn more about celebrating your wedding guests on the day after, contact us!
View Our Wedding Venues & Capabilities