Roma on the Go – new Winchester Restaurant!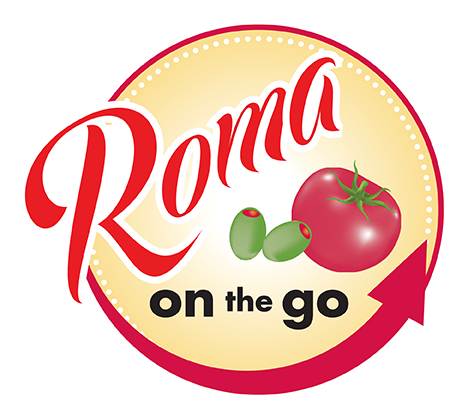 When 2444 became available on Valley Avenue, Ben Ritenour owner of Roma's Restaurant in Stephens City said "he could not pass up this prime location!". He quickly negotiated a lease with the Aikens Group and the rest is history. Roma on the Go opened less than 90 days later. Ben and one of his kitchen managers at Roma, Terry Wilson are partners in Roma on the Go. The restaurant has a small eat-in area, offers carryout and delivery. This location is "very convenient for customers, very visible, and also a space that could be converted to Roma's needs with little investment."
The menu is similar to Roma's, featuring the "hits" from his Stephens City location. Our Strawberry Spinach Salad and Chicken Caesar are real winners. What is wonderful is that Roma on the Go will make your favorite salad upon request! But what is most surprising is the popularity of our Greek selections including Gyro's and Pork and Chicken Souvlakia. You can also get Roma's classic entrees like Lasagna Bolognese, Wild Mushroom Ravioli, and Eggplant Parmesan. Getting hungry …. don't forget the brick-oven pizzas are available.
Ben ordered 10,000 menus and was out in nine weeks. We are seeing people for lunch and then seeing them for dinner as well.
Both Ben and Terry have extended histories in the local Italian restaurant business. Ritenour of Stephens City has opened six restaurants and still owns three. "I like the restaurant business. There is always something going on." Ritenour believes in fresh products being one of the few restaurants who bread their own mozzarella sticks and chicken tenders. Having witnessed Ben toss a pizza dough, one is very aware he is an experienced chef. One is also not use to finding fresh pears and Gorgonzola cheese or a Caprese Salad with fresh mozzarella and tomatoes in a quick delivery restaurant in this area. For just $7.99 you can get one of these wonderful salads.
In talking to several of our commercial restaurant owners, Aikens Group recognizes that what makes these owners successful competing against national chains is the service level, personal attention, and consistency of their product. "Seeing a customer walk thru the door and welcoming him by name is a key to our success" saids Ben.
Roma on the Go is open seven days a week. Sunday thru Thursday 11 am – 10 pm and Friday and Saturday 11 am to 11 pm. Come by, go on the web (myRomaontheGo.com) or call and they deliver. Have your next office party with Roma's.